Two Year 12 students have recently achieved highest honours in their respective disciplines for Performing Arts.
Talented singer, Ruben Fitton was recently awarded an achieved A+ High Distinction in his AMEB Grade 8 Classical Voice Examination. Thank you to TGS Music teacher, Wendy Evans who accompanied Ruben and has been a wonderful support.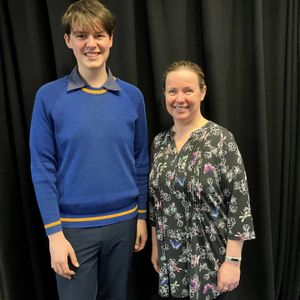 Will Anderson has successfully completed, with distinction, an Associate Diploma in Saxophone Performance through Con Brio Examinations. A huge thank you to TGS music tutor, Mrs Melissa Buchholz who has taught Will saxophone since Year 1. This is a photo of their last lesson together.